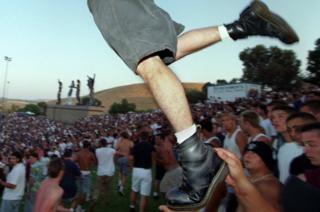 From school shoes to work wear, street fashion to high fashion, a safe way to express rebellion or a symbol of social revolution, Dr Martens boots have become part of British culture.
Still based in Northampton – although the vast majority of its products are now made overseas – how did this modest work-wear boot become a symbol of strength and power?
Ask around, and almost everybody either has or used to have a pair, whether they called them Doc Martens, Docs, or DMs. So maybe it's no surprise that earlier this week the footwear and accessories company posted significant profits and sales figures.
Success, though, has come at a cost.
In 2003 profits fell by 30% in just one year and the company narrowly avoided bankruptcy.
More than 1,000 jobs were lost when factories were closed in Leicestershire, Northamptonshire and Somerset and manufacturing moved to China. Now, just the Made in England range is, well, made in England. That's about 1% of its total output.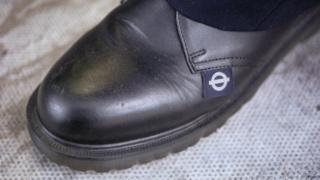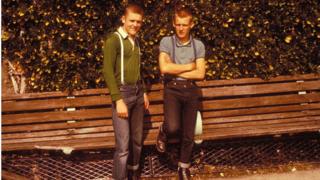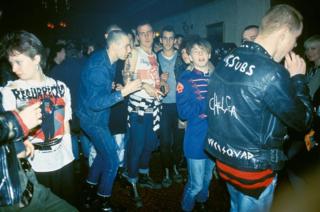 The company, so entwined with Britain and Britishness, actually has its origins in post-war Germany. In 1945, a 25-year-old soldier called Dr Klaus Maertens hurt his foot while skiing. He invented a special air-cushioned sole, later enlisted the help of an engineering friend, and went into production.
The boots' comfort made them particularly popular with older women, according to the company. At first, 80% of the sales were to women over the age of 40 who wore them for harsh outdoor work.
Fast-forward to 1960, when a British shoemaking firm – Griggs – saw the boot listed in a footwear catalogue. Griggs already had a reputation for producing sturdy and hardwearing boots and soon arranged an exclusive deal with the German company, making a few design tweaks along the way, such as modifying the heel and adding yellow stitching.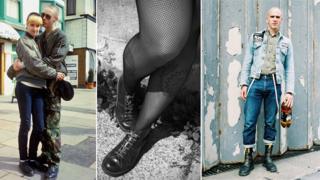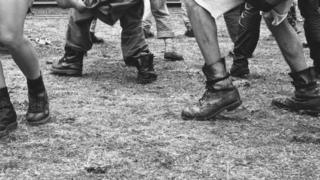 The company still makes more than half of its revenues from the original 1460 boot and sister product the 1461 shoe. The numbers refer to the dates they were introduced – 1 April 1960 and 1961.
Jane Schaffer, senior lecturer in footwear and accessories at the University of Northampton, says the classic range has "become iconic".
"They transcend seasonal fashion. However, a popular trend in fashion over the past five seasons has seen a resurgence in 80s and 90s-informed designs and styling, which of course Dr Martens boots and shoes played an important part in."
The company also has a seasonal offering to help top up profits, which Mrs Schaffer says shows it "reacts to the zeitgeist, using new leathers and materials, colours, finishes, print motif and embroidery. There's a vegan range which has grown significantly, and they work with known designers on collaborations, which keeps things fresh.
"They also have additional drops for particular events – for example last year they offered St Patrick-inspired leathers."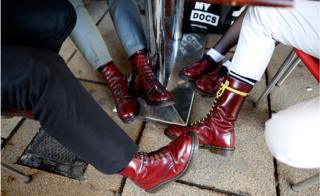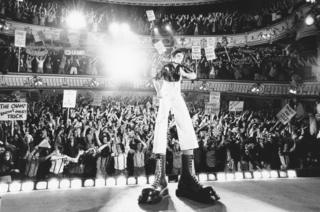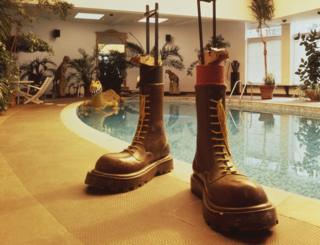 So that is now, but what about then?
In the UK, Dr Martens were initially a £2 work boot worn by postmen and factory workers. Later they were picked up by skinheads – and Pete Townshend of The Who.
He became the first high-profile person to wear them, as a symbol of his own working-class pride and rebellious attitude.
More were to follow – Madness, The Cure, Pope John Paul II, and the Dalai Lama all sported the practical boot with its air of menace. Labour politician Tony Benn adopted the boot to express a solidarity with the working classes.
In the following years glam, punk, two-tone, early goth, grunge, Britpop, nu-metal and very early emo saw the unchanging boot worn with a variety of styles.
A previous association with violence – shaven-headed youths who emphasised the steel toecap by cutting the leather off the front, football hooligans and white supremacists who would "christen" their boots with the blood of the victims of a kicking – has largely disappeared.
Mrs Schaffer agrees the brand has risen above that early connotation: "Many subcultures are now linked to the brand, and that old 'boot boy' reputation has become diluted and is just a very small – almost irrelevant – part of its history."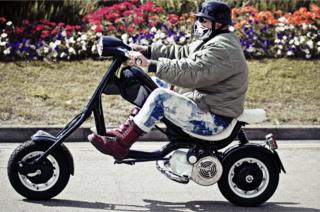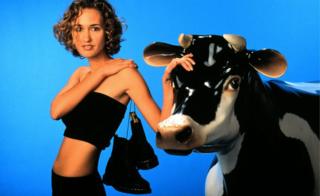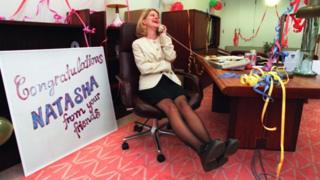 And what does the future hold?
Over the past year Dr Martens has opened 25 new shops across the world, taking the total to 94. That's in addition to independent stockists, concessions in bigger stores and online sales.
Mrs Schaffer believes there's no need to reinvent the wheel: "I feel the classic range will remain a strong seller.
"New technological advancements in material will become a focus; I think the demand for sustainability and the growing fashion of up-cycling could see further design opportunity for the brand. too."
It's probably appropriate that the boot that has given off a "don't mess with me" vibe for nearly 60 years, is not messed with.