In Lumpkin, Georgia, Marty Rosenbluth is on the frontline of a national crisis, helping detained immigrants where lawyers are scarce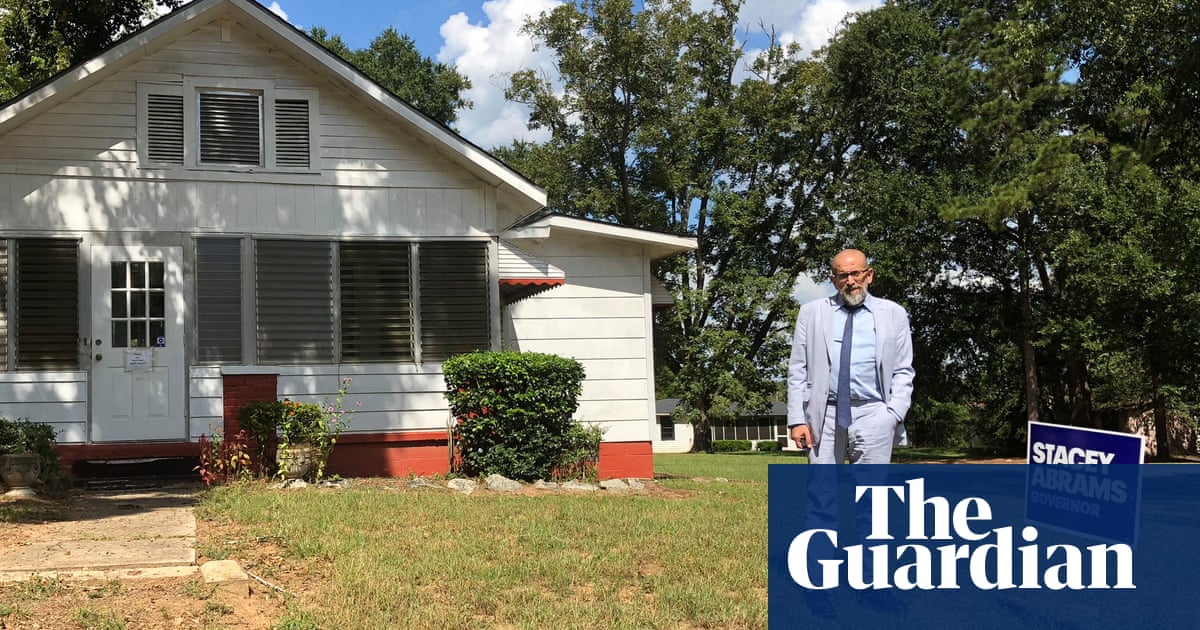 Marty Rosenbluth stood in front of his KitchenAid and poured flour into the mixer, clad in cargo shorts and a white tank top with part of a phoenix tattoo peeking out by his left shoulder. He had just returned from the Stewart county detention facility, an obscure part of the frontline of Americas immigration crisis.
As the only private immigration attorney in the tiny Georgia town of Lumpkin and indeed the only one along the 120-mile stretch from Lumpkin back to Atlanta Rosenbluth is always busy at Stewart. The short, wiry 59-year-old had just driven from his home-turned-office to the detention center at 7am to drop off forms to a Nepalese detainee as a favor to the mans far-flung lawyer.
Though he has represented hundreds of detainees in his 18 months living full-time in the town near the Alabama-Georgia state line and has his own heavy caseload, Rosenbluth never turns down an opportunity to help, without charge.
His services are greatly needed. Across America tens of thousands of undocumented immigrants struggle to get effective legal representation simply because they are held in isolated, rural detention centers far from any lawyers who can represent them in person or indeed at all. Lumpkin is typical. Less than 6% of detainees in Lumpkin between 2007 to 2012 had representation, one study found. The national average for those years wasnt much higher at 14%, according to a 2016 American Immigration Council report.
Activists say that leads to many immigration cases not being effectively heard, contributing to a national immigration crisis that sees widespread injustice to those being detained.
Rosenbluth is aiming to single-handedly change that dynamic in Lumpkin but his lone crusade is not easy. When he first moved to the town of 1,400 to work here full-time in February 2017, the detention center guards would balk when he shook his clients hands. They forbade him to pat their shoulders or physically greet them, claiming it was against the law.
Its not.
But now, a year and a half later, Rosenbluth has worn them down one by one, he says, after stubbornly refusing to abide by their subjective rule changes.
But he still cuts a lonesome figure. As he enters the facility he smiles at a security guard as he passes through the metal detector and pens his name to the sign-in sheet.