Thirty years ago, politics was paramount. Now, only money counts. Chinas leading novelist examines a nation that has transformed in a single lifetime. By Yu Hua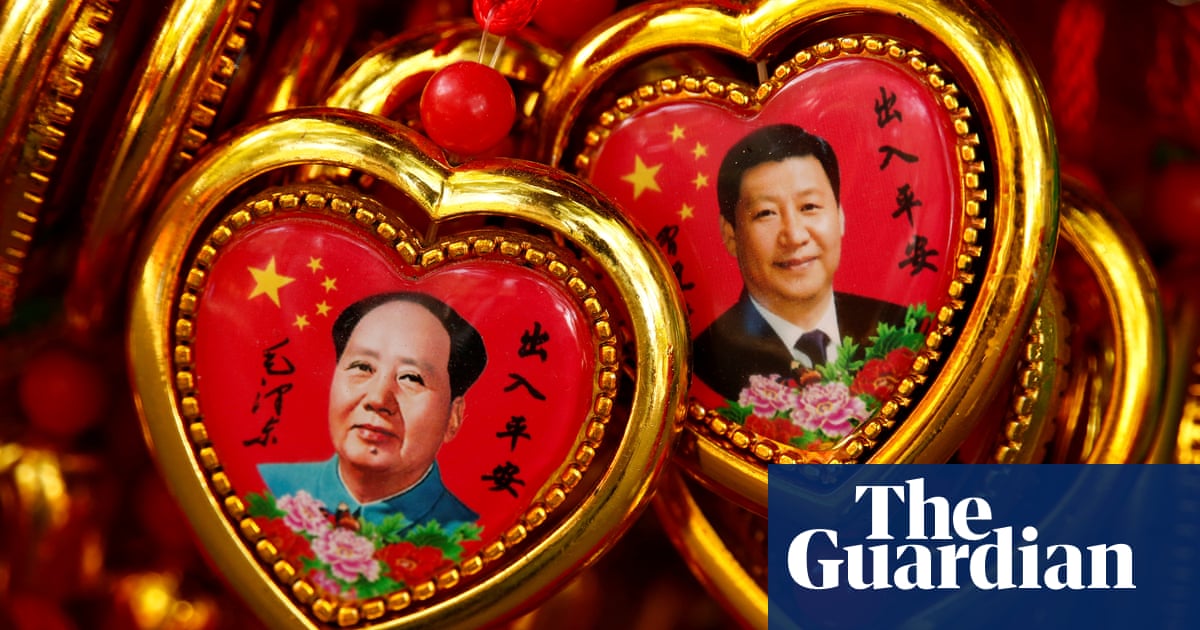 When I try to describe how China has changed over the past 50 years, countless roads appear in front of me. Given the sheer immensity of these changes, all I can do is try first to follow a couple of main roads, and then a few smaller ones, to see where they take us.
My first main road begins in the past. In my 58 years, I have experienced three dramatic changes, and each one has been accompanied by a surge in suicides among officials. The first time was during Mao Zedongs Cultural Revolution, which began in 1966. At the start of that period, many members of the Chinese Communist party woke up one day to find they had been purged: overnight they had become power-holders taking the capitalist road. After suffering every kind of psychological and physical abuse, some chose to take their own lives. In the small town in south China where I grew up, some hanged themselves or swallowed insecticide, while others threw themselves down wells: wells in south China have narrow mouths, and if you dive into one headfirst, there is no way you will come out alive.
In the early stages of the Cultural Revolution, many people from the lowest tiers of society formed their own mass organisations, proclaiming themselves commanders of a Cultural Revolution headquarters. These individuals rebels, they were called often went on to secure official positions of one kind or another. They enjoyed only a brief career, however. Following Maos death in 1976, the subsequent end of the Cultural Revolution and the emergence of the reform-minded Deng Xiaoping as Chinas new leader, some rebels believed they would suffer just as much as the officials they had tormented a few years before.
Thus came the second surge in suicides this time of officials who had clawed their way to power as revolutionary radicals. One official in my little town drowned himself in the sea: he smoked a lot of cigarettes first, and the stubs littering the shore marked the agony of indecision that preceded his death. This was a much smaller surge in suicides than the first one, because Deng was not out for political revenge, focusing instead on kickstarting economic reforms and opening up to the west. This policy led in turn to Chinas economic miracle, the downside of which has been environmental pollution, growing inequality and pervasive corruption.
In late 2012 came the third dramatic change in my lifetime, when China entered the era of Xi Jinping. No sooner did Xi become general secretary of the Communist party than our new leader launched an anti-corruption drive, the scale and force of which took almost everyone by surprise. The third surge in suicides followed. When officials who had stuffed their pockets during Chinas breakneck economic rise discovered they were being investigated and realised they could not wriggle free, some put an end to things by suicide. In cases involving lower-ranking officials who were under investigation but had not yet been taken into custody, the government explanation was that their suicides were triggered by depression. But, if a high-ranking official took his own life, a harsher judgment was passed. On 23 November 2017, after Zhang Yang, a general, hanged himself in his own home, the Peoples Liberation Army Daily reported that he had evaded party discipline and the laws of the nation and described his suicide as a disgraceful action.
These three surges in suicide demonstrate the failure and impotence of legal institutions in China. The public security organs, prosecutorial agencies and courts all stopped functioning at the start of the Cultural Revolution; thereafter, laws existed only in name. Since Maos death, a robust legal system has never truly been established and, today, laws failure manifests itself in two ways. First, the law is strong only on paper: in practice, law tends to be subservient to the power that officials wield. Second, when officials realise they are being investigated and know their position wont save them, some will choose to die rather than submit to legal sanctions, for officials who believe in power dont believe in law.
These two points, seemingly at odds, are actually two sides of the same coin. The difference between the three surges in suicide is this: the first two were outcomes of a political struggle; framed by the start and the end of the Cultural Revolution. The third, by contrast, stems from the blight of corruption that has accompanied 30 years of rapid economic development. Some argue, of course, that the anti-corruption campaign is conducted selectively, with the goal of purging Xi Jinpings political opponents. But the underlying problem is: how many officials are there today who are truly clean? A few years ago, an official from Chinas prosecutorial agencies put it to me this way: If you were to stick all of todays officials in a line and shoot every one of them, that would be unfair to some. But a lot would slip through the net if you only shot every other one.
---
When I turn onto the second main road that stretches from the China of my childhood to the present day, what I see before me is the declining importance of the family and the growing importance of individualism. In Maos China, the individual could find no fulfilment in ordinary social life. If one wanted to express a personal aspiration, the only way to do so was to throw oneself into a collective movement such as the Great Leap Forward or the Cultural Revolution. Mind you, in those grand campaigns, the individuals aspirations had to conform entirely to whatever the correct political line happened to be at that moment the slightest deviation would cause disaster.
To use an analogy current at the time, each of us was a little drop of water, gathered into the great flood of socialism. But it wasnt so easy to be that drop of water. In my town, there was a Cultural Revolution activist who would almost every day be at the forefront of some demonstration or other, often being first to raise his fist and shout Down with Liu Shaoqi! (Liu, nominally the head of state, had just been purged.) One day, however, he inadvertently misspoke, shouting Down with Mao Zedong! instead. Within seconds he had been thrown to the ground by the revolutionary masses, and thus he began a wretched phase in life, denounced and beaten at every turn.